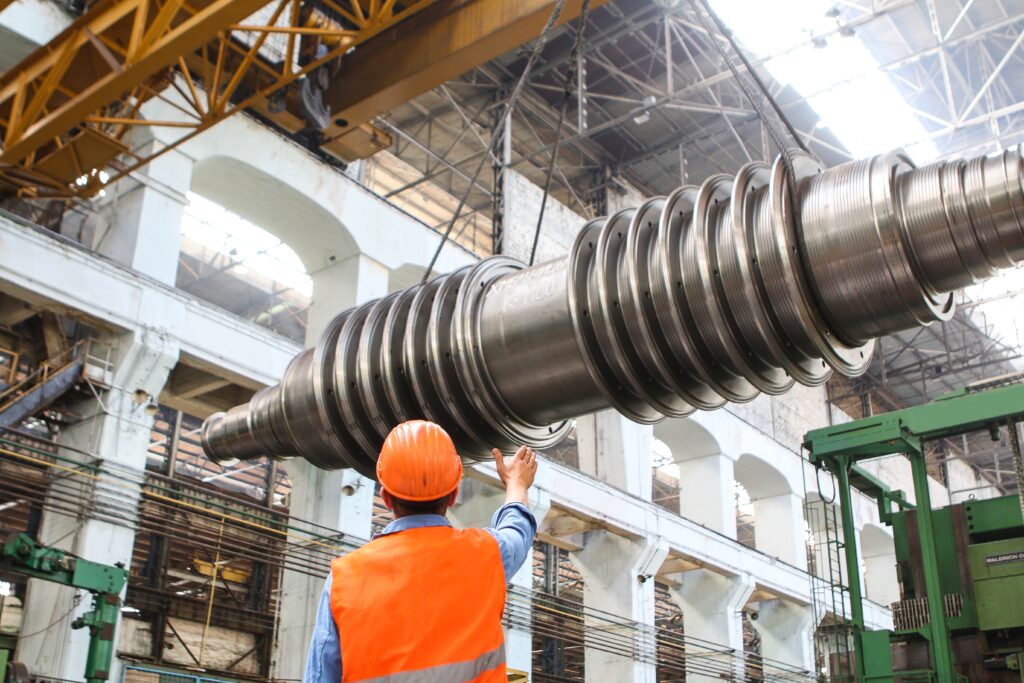 #USAMfgHour recap for January 30, 2020

This week's #USAMfgHour chat was hosted by DCSC Inc. (@DCSCInc.) and focused on logistics and warehouse automation. After brief housekeeping related to the flow of the chat, we got down to the nitty gritty.
DCSC Inc. started off the chat by asking what each participant produces. Since the chat was well-attended (a fact we're very happy about!), we got a lot of responses.
@CVTPlastics said that they are a specialty contract manufacturer and also manufacture and distribute a line of battery boxes and trays under the Volt Protector label.
@AxisNJ responded that it distributes automation products, as well as electrical, lighting, pumps, motors, sensors, HVAC supplies, and more.
@SpecialTaps said "North American Tool manufacturers Special Taps (custom), dies, gages and thread mills. If you need a thread in a piece of metal, we can make the non standard tools and get them out in a hurry."
@rutlandproducts said, "We manufacture a variety of products for hearth and home maintenance/repair including cements, high-temp paints & sealants, chimney brushes, rods, fire starters, creosote removers, gasketing, and more!"
@GraphicProducts said, "We manufacture the DuraLabel brand of industrial label and sign printers and their supplies."
@envmtfilter said, "Pleated Dust Collector Cartridges for many industries and applications!"
@SERVICECASTER said casters and wheels.
@SpaceGuard chimed in with a long list of products (4 tweets full!). A few of them are listed here: Security Cages, Modular Fence/Fencing, Server Cages, Data Center Cage Mesh, Colocation Cages DEA/Pharmaceutical Cages Cannabis & Medical Marijuana (Dry) Cages, Tool Cribs, Inventory Control Cages, Bonded Warehouse Cages, Guarding, Machine Guarding, Military Cages."
However, it was @DiamondServLLP that had the most original response with, " We manufacture outstanding and long lasting relationships with our customers!" (We can't disagree with that!)
The next question was whether participants ship parcel packages, palletized shipments, or both. The responses were just about even between parcels and pallets and segwayed nicely into the next question, which asked whether participants ship domestically, internationally, or both. Most everyone who responded said that they ship both domestically and internationally. @DCSCInc. then provided a great blog post on international shipping as a resource for participants to review. (See: https://www.dcsccorp.com/blog/lets-talk-international-shipping/) And, @MfrsNews chimed in with this great statistic on international shipping among USA manufacturers, "99,331 of the nearly 400,000 U.S. manufacturers profiled in our database indicate they distribute internationally. That's about 27% of all U.S. manufacturers."
After a quick trivia question on who participants thought was the biggest US-based shipping carrier (UPS!) we dug into the second half of the chat, which covered automation and technology in participants' warehouses.
Question four asked participants, "Are your manufacturing or distribution processes manual or do you utilize wireless technology?" The overwhelming response was that process are still largely manual. As a side note, many of the participants said that they still have actual people answering phone calls during open hours, which seems to be a big hit with their customers in the age of automated voicemail systems. @NJMEP lauded that, saying, "There's nothing better than being able to speak to a real person when calling a company!"
The next question addressed automation tools and @SpaceGuard gave a great suggestion, stating, "We currently have what's called, Beast Builder, https://beastwiremesh.com/beastbuilder/, It's an online tool where you can give instant quotes before you leave your meeting with a contractor." @DCSCInc. later said it's customers use a lot of its tools for rate shopping automation, wireless technology for real-time scanning, and KPI reports. When asked what they would love to integrate into their operations in the future, a few participants said ERP systems and autonomous transport robots.
The chat closed out with a question on what recent investments participants have made in upgrading their technology or warehouse equipment. @ProTapes said, "We've only just begun putting our G&A FA300 to use, but it's already helped us work smarter by minimizing waste, reducing costs and setting new sales records in 2019." @WMPaintingInc_ said, "Not yet, but we have talked a lot about mixing our own paint in shop. Equipment for this could be quite costly. Maybe this will be an option in the future. I do think this would minimize our material costs over time." @SERVICECASTER shouted out its cardboard shredder, which helps reduce waste by using the cardboard boxes from incoming shipments as fill for outgoing ones. Several companies said to stay tuned because they have upgrades in the works, but they can't talk about them just yet.
Next week the #USAMfgHour chat will be addressing facility signage requirements with @GraphicProducts leading the discussion. In the meantime, you can view DCSC Inc.'s valuable content at https://www.dcsccorp.com/supplychain_shipping_blog/ and keep in touch in between chats by connecting with us at the links below.

LinkedIn Page: https://www.linkedin.com/company/usamfghour-twitter-chat/
LinkedIn Group: https://www.linkedin.com/groups/12334688/
Twitter for Highlights: @USAMfgHourChat
Instagram: @usamfghourchat