What are these flat free foam filled tires, and why use them? Let's find out.

The flat free tire can be used in any situation a pneumatic tire could be used, such as garden cart wheels, wheelbarrow wheels, hand truck wheels, and caster wheels. The difference is that instead of being air filled, the tire is filled with a polyurethane foam matrix. The foam maintains the flexibility, shock absorption, and easy movement of a pneumatic tire, but won't deflate even if punctured.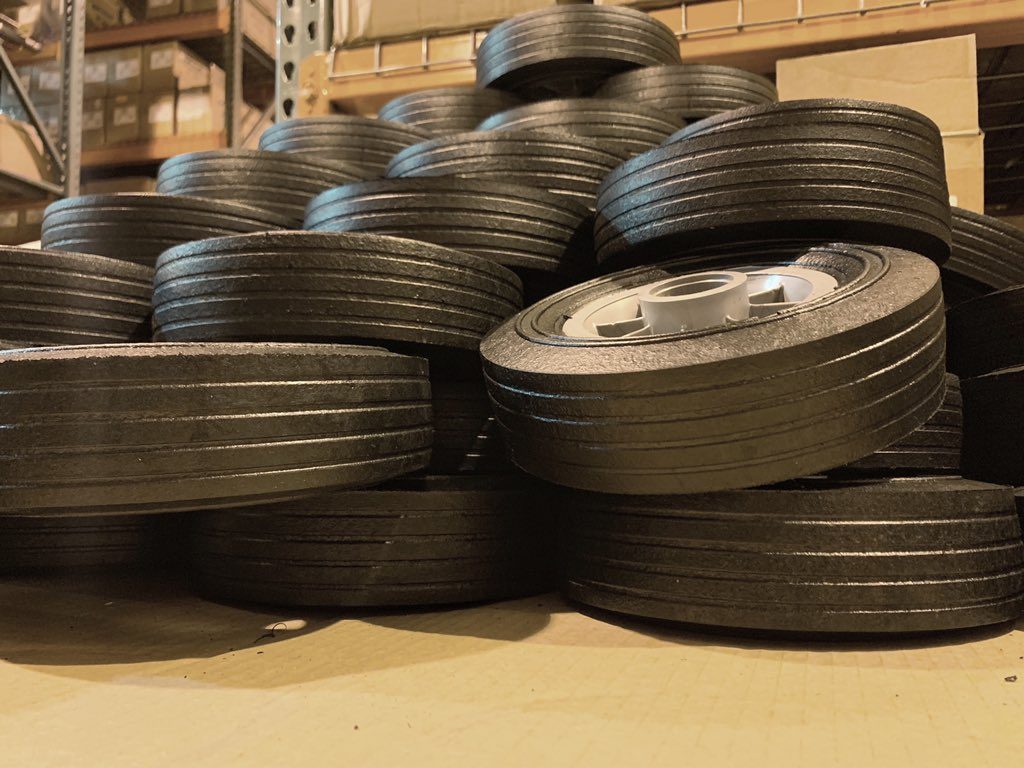 Flat free tires are great for any application where there is a high likelihood of tire puncturing, such as a warehouse floor with metal shavings or staples, or for anyone who simply doesn't want to have to worry about refilling a pneumatic tire. This feature does add to the cost of the tire.

Ask us at Service Caster about flat free foam filled tires today