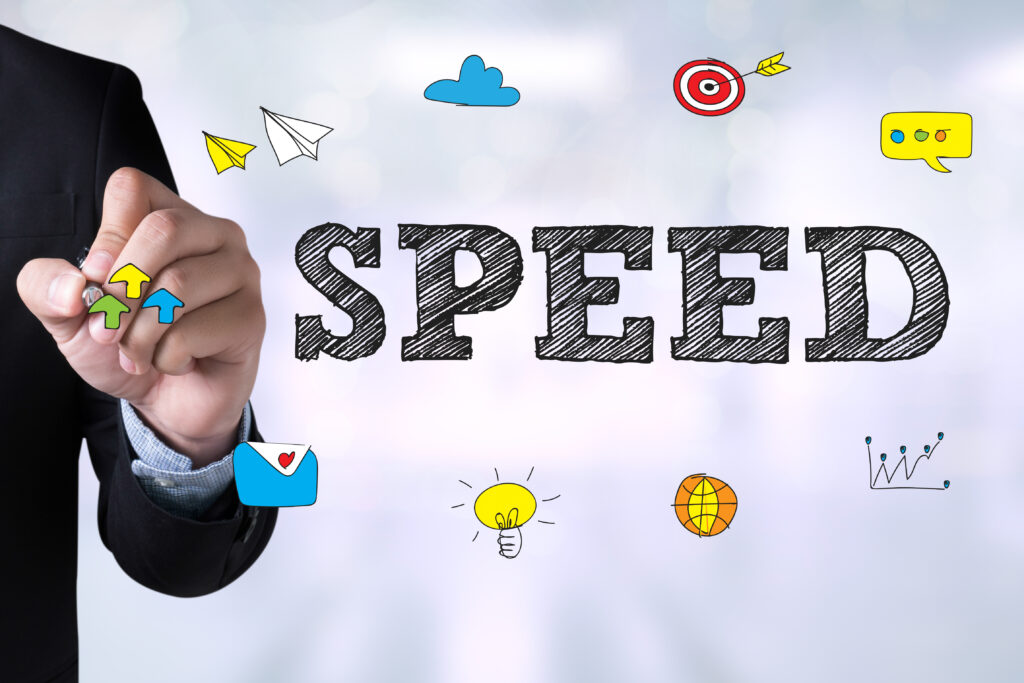 #USAMfgHour Twitter Chat Recap for April 23, 2020
Speed is a major advantage in business. Faster customer acquisition, innovation, delivery, operations, inventory turns, cash receipt, all contribute to advantages. – @dpistulka
This week, Damon Pistulka (@dpistulka) guest hosted the #USAMfgHour Twitter chat and went over how manufacturers can adopt speed in their businesses.
The first question asked participants to identify measures of speed in their businesses. Time-related measures were the most mentioned, including lead close times, order processing times, shipping times, and billing cycles. Nick Rivers of @ObsidianMfg summed up the measurements well with, "How fast can a customer find us? How fast can we respond to an RFQ? How fast can we get them a product? How soon can we get Paid?" Other measurements included numbers-based ones, such as lead acquisition and closing rates. Since most manufacturers have significant amounts of cash tied up in their processes, Damon likes to cite order to payment days as a useful measure of speed.
Next, Damon asked which measures the participants routinely review and focus on to assess speed in their businesses. Lead times were the biggest ones as they relate to many areas, including marketing, lead generation, social media, order processing, and payment. Damon agreed these are all excellent measures and emphasized that manufacturing companies should focus on speed across the entire business, not just on manufacturing cycles.
The third question of the chat asked what two indicators of speed can help just about any manufacturing business. @LiftWisco mentioned new, improved technology and streamlined processes. Others mentioned how long stock is carried and lead generation and production time. Damon agreed, saying that order to cash days and inventory turns are powerful metrics. Reducing order to cash days by 50% or increasing inventory turns by 2x provides huge efficiency increase and cash requirement reduction.
When participants were asked what they could accomplish if they improved their speed measures by 50%, they answered with things like more revenue to purchase equipment and hire staff, as well as increased pipeline capacity. Damon also emphasized positive outcomes of more cash in the bank, reduced space requirements, and better utilization of facilities and personnel.
Speed optimization can often mean millions of dollars worth of improvement in manufacturing businesses. So how do you get started? @NesbitMarketing said, "Tracking, tracking, tracking! You can only analyze the data that you have captured. You can only optimize the data that you have analyzed."
Damon suggested, in closing, that manufacturers figure out the money tied up in each measure for improvement and quantify time value to understand benefits (to make sure it is worth it before starting) and then map processes and time requirements for each step and work on them like any other manufacturing process. While inventory turn improvements can require engineering changes, manufacturers should not underestimate the benefits of standardizing.
Be sure to visit Damon's website to learn more tips on adopting speed in your business. Then join us next week as @DCSCInc hosts the #USAMfgHour chat on a very important topic for manufacturers: inventory and materials control.
The #USAMfgHour chat is founded by @CVTPlastics @DCSCInc @BIllGarlandSpkr @witzshared and @SERVICECASTER. Be sure to follow the official account for chat highlights, recaps, and information at @USAMfgHourChat and visit us on other platforms to keep in touch between chats.