#USAMfgHour Twitter Chat Recap for July 2, 2020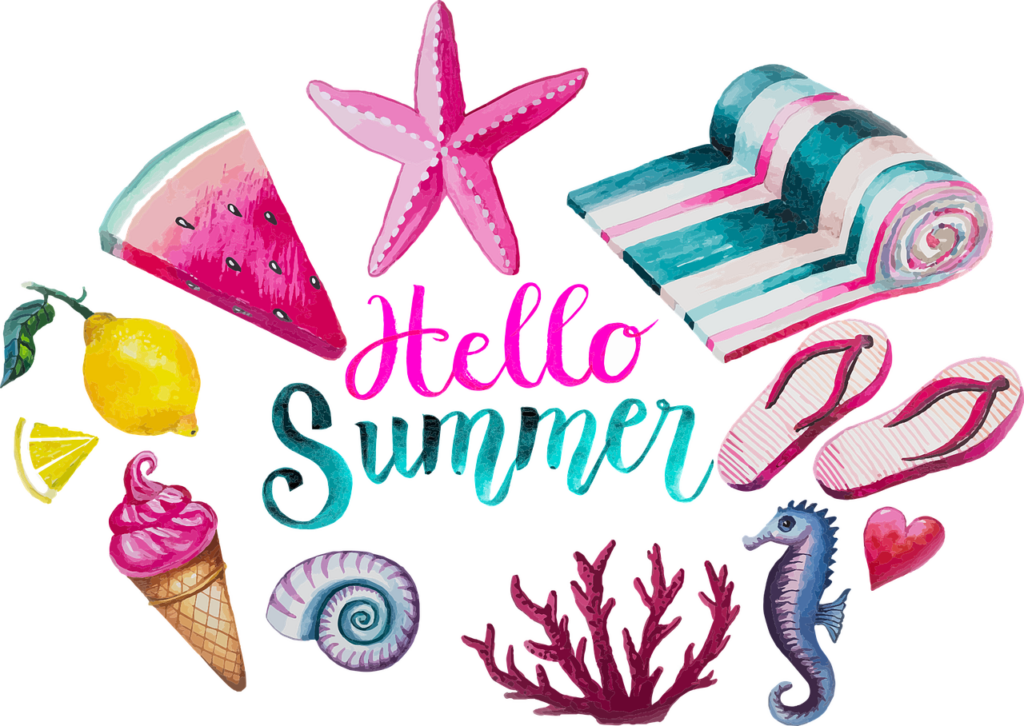 "I love summer. I don't have to survive it." – SocialSMktg
On July 2, 2020, Natalie and Kirsten from @DCSCInc along with Jennifer from @SERVICECASTER hosted a special Fourth of July edition of the #USAMfgHour chat around Summer Survival.  
After brief introductions, they kicked off the chat by asking whether participants are still working from home or in the office. Answers were mixed, as some people are already back in the office, others expect to go back soon, and some are still remote.
The second question asked participants what the biggest challenges have been (or will be) with returning to the office. @ObsidianMfg's Nick said that focus has been a challenge in working from home for some people and @DynamaticOEM said that avoiding falling into the "life as usual" trap has been something they've had to keep an eye on. Some companies have had to make modifications to offices and manufacturing floors to help ensure social distancing, such as @CVTPlastics.
The next few questions asked about summer vacation plans. Do participants plan to go anywhere or is a staycation on the horizon? A few people mentioned that they had a driveable vacation planned. (Yay for the resurgence of the road trip!) Others, however, planned to stay home. Why else would you spend quarantine creating a backyard oasis, right?
Some great local (to our participants) vacation spots mentioned included:
@DCSCInc – There are a ton of rivers in Missouri with beautiful spots to hike and camp within a couple hours drive but I love to set up on the Black River and float!
@SocialSMktg – We have a lot of national parks where we are at. There's Yosemite that will take you days to explore. Then there's the scenic Pacific Coast Highway. We are surrounded by wineries too
@EastPointeSG – Jim Thorpe, Pennsylvania is a quaint, small town and only a little over an hour from home.
@DynamaticOEM – There are plenty of "staycation" places within a drivable distance here. We love the outdoors, so we'll go anywhere, but honestly, our lake home is our favorite staycation place.
@CVTPlastics – I just moved and live on a lake now. There is enough to do there. We do a lot of swimming, fishing, canoeing, and so on.
@ObsidianMfg / @NickRiv80749632 – can have fun anywhere! Depends on the people I am with more than the location. I just want to smell something tropical everyday!! I will be checking local fun spots!
@Paul_Kiesche – Fortunately, our backyard often becomes our staycation oasis with a nice pool to relax in. We typically have a lot of get togethers, but those are on hold. We also love to go for a hike, walk around a town, or go to the shore.
@SERVICECASTER – We go to nearby Maryland (Ocean City) but there are some great local places, too.
What are our participant's best summer survival tips? @SERVICECASTER and @paul_kiesche said to get out and enjoy the sunshine while @DynamaticOEM said to stay hydrated. @ObsidianMfg, @CVTPlastics, and @SocialSMktg all encouraged people to enjoy the season and stay positive.
And, last but not least, the overwhelming favorite summer treat was ice cream. But honorable mentions went to margaritas and frozen slushy cocktails. Yum.
Don't forget to join us next week as we get back into the swing of things after the holiday weekend. The #USAMfgHour chat, held every Thursday from 2-3 PM Eastern is founded by @CVTPlastics @DCSCInc @witzshared and @SERVICECASTER. Be sure to follow the official account for chat highlights, recaps, and information at @USAMfgHourChat and visit us on other platforms to keep in touch between chats.