We love to highlight empoloyees for their contributions to the team. Today the spotlight goes to Tyler, one of our sales representatives and our marketplace coordinator. In these roles, Tyler assists customers with finding the proper casters and wheels for their needs, handles all customer service items with our marketplaces, and assists our marketplace team with listing new products.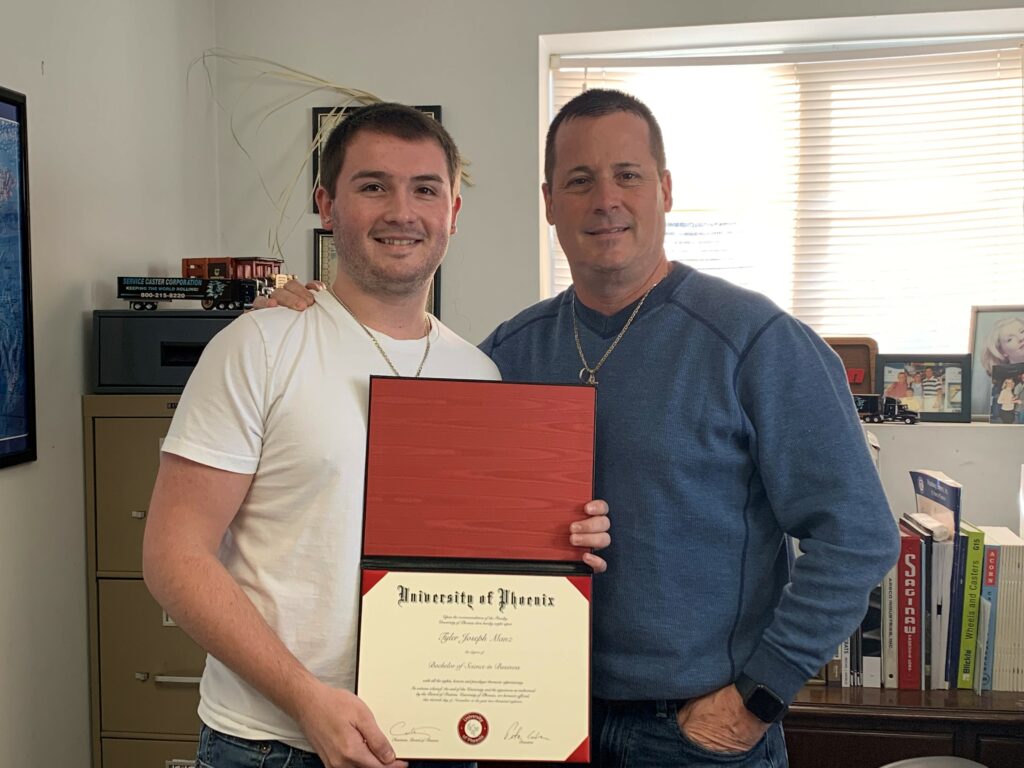 Tyler has been at Service Caster, which is a family-owned business, all of his life, but he officially became an employee in March of 2010. There are so many things he loves about working at Service Caster, but he is especially fond of his coworkers who he says are "all one big happy family and we all work together so well. This is especially important as our great relationships allow us to work together to locate the best casters and wheels for our customers".
When Tyler isn't at work he enjoys spending time with his fiancé Jen and son Brayden. He also enjoys playing golf because it enables him to have a great time being outside with friends and family.
Tyler's favorite Service Caster memory is when the Service Caster team had their own softball team. He said, "Although I was very young at the time, I had a blast going and watching all of them stink it up on the field. They may have not been very good at softball, but they sure are good when it comes to casters and wheels! We all can't be good at everything right!? LOL."
Need casters or wheels? Give us a call at 800-215-8220. Who knows, you might get Tyler on the phone!