#USAMfgHour Twitter Chat Recap for June 25, 2020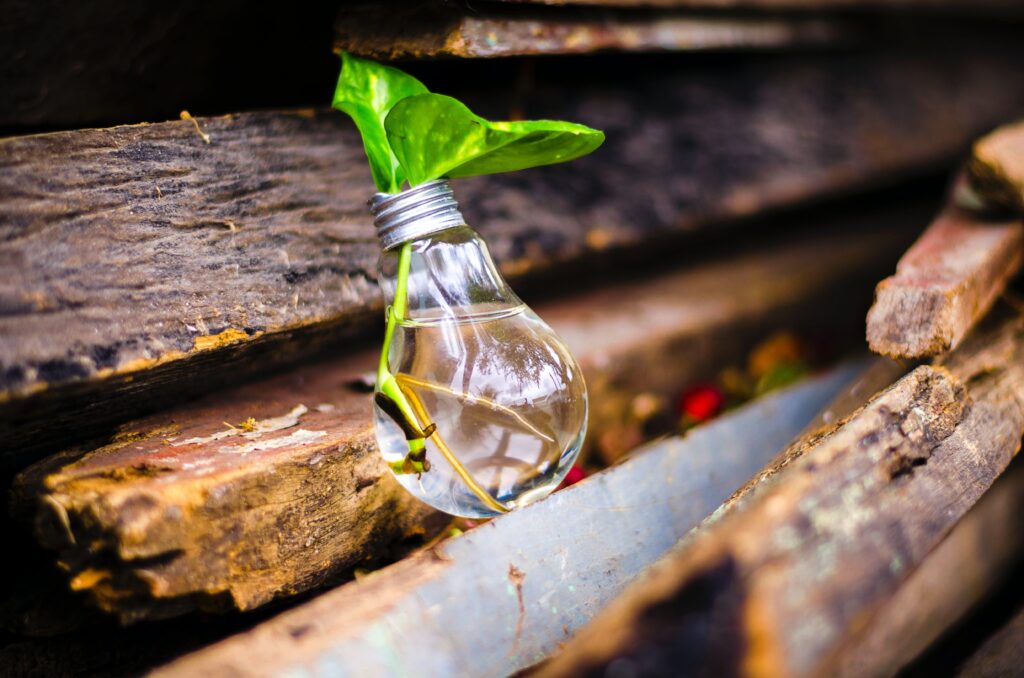 What would you do if it never went back to "normal"?  How would you adapt, what would make sense to do anyway? – Justin Spannuth (@JustinUnique)
On June 25, 2020, Justin Spannuth (@JustinUnique), VP/Chief Operations Officer of Unique Pretzels (@UniqueSnacksUSA) hosted the #USAMfgHour Twitter chat and discussed strategy and innovation.
After brief introductions, Justin kicked the chat off by asking participants if they think it is possible to plan during COVID-19. @JimShockley4 said, "I think it's possible to plan during Covid but you have to have multiple plans and realize that you most likely will have to switch to alternative plans depending on the changing situation… flexibility is key right now…", a sentiment that was echoed by all of the other participants. Justin agreed, but also stated that COVID has been a time accelerant to industries, not a change agent. "If you have had to over-pivot your long-term business plans you should review how you plan. COVID has helped people around me have a clearer picture of the plans already in place."
Question two asked, "What are some of the biggest changes happening that we should be listening to? Which ones are short term effects, which ones are long term effects, and which ones affect you the most?" The top three responses were the e-commerce explosion, social distancing on manufacturing floors and in offices, and supply chain diversification and modification. Justin noted that shopping methods, meetings, and sanitation are some areas with changes, or, rather, 2-4 year acceleration. He mentioned Unique Pretzels started focusing on alternate sales channels years ago and the current conditions have enabled the company to take advantage of the investment when the timing was best. "It's not too late to plan. As things start to hit normalcy, many of the changes that have happened will take time to revert or what are new 'habits' will take a slight step backwards in progress until they become normal in 'normal' times."
Next, Justin asked how participants find the biggest opportunities for change or growth. The one common answer was to ASK QUESTIONS. @DynamaticOEM said, "…We're trying to get ahead of business by being a bit more proactive than we have been in the past. That means we have to ask questions we've never asked before." And @NJMEP opined, "Question everything! It's vital to get out of the mindset of "we've always done it that way" and start asking questions. Ask employees where they see opportunities for change or growth. Continue engaging with clients and really listen to their needs."
The new norm is being able to adapt. If you can't adapt & be willing to make changes, then you'll find yourself in a rut. By adapting & LISTENING to customers' needs you'll come up with a solution that works for everyone. – @SpaceGuard
Justin went on to answer his question with more questions. "Who's problems are you trying to solve? Your own, your customers', the end user? Knowing who's problem to solve is where people don't look far enough. Do you have someone in your company asking these questions?"
Next, Justin opined that margins are typically a struggle with manufacturers and that capital is the #1 reason a vision can't be implemented. He asked participants, "Do you have a brand name to sell the trust on? Are you a B/B brand or a B/C brand? The more people that know and buy your brand the harder it is to fail." @Paul_Kiesche stated that he often sees companies that gain enough capital to start their vision and produce, but not enough to successfully market, bring awareness and sell. And @FelixNater shared that trust is a huge factor in sustaining the business model when change necessitates a new direction.
According to Justin, service, product quality, and trust are the biggest factors, as 42% of consumers will pay more for better customer service. The top 10% of customers will pay 3x more for a brand they trust. He asked, "Are you servicing and branding the best you can or are you in the stone ages?" Forbes states that customer experience is going to be key as we move forward. "We were already seeing a refocus on service as online experience has left us cold but again, the world has leaped by 2-4 years. This is a must and quickly. When you are a manufacturer for other brands it is a hard step to take to become known at consumer level. It is worth the effort because it is much harder to be forgotten. Gimmicky example, Flex Seal has many competitors but everyone knows and trusts the brand," Justin said.
Justin's final question asked participants if they have someone in their companies creating connections outside of the company? @SpaceGuard said, "It's all about who you know. We have constant communication with the outside world, in-person meetings (when allowed), social media, podcasts, emails, ABC Club, being active on different industry boards, you name it we're there shaking hands & kissing babies." And, @DuraTechUS added, "We recently created a Social Media Brand Ambassador Program here. Our goal is to have our team members who engage on Social Media can also help with building our relationships on Social Media to assist with recruitment and prospecting." Every participant mentioned social media and its advantages for establishing connections and building relationships with prospective customers, referral sources, partners, and employees. However, the level of use, platforms relied upon, and engagement strategies vary.
Justin mentioned that some of his best opportunities have come from being involved. Forums, leadership or trade groups, political panels, etc. can all be advantageous. He also suggested having mentors in many areas of business. "Some of the best mentors come from non-competing industries. They see things differently and people provide them different information that can still be relevant to you." Even though you can't put a rigid value on these things, the returns are there. #karma
Justin closed the chat by saying, "Everyone's situation is different yet our opportunities to adjust to conditions are the same. Are you doing everything you can? Are you activating your employees to help you create?"
You can connect with Justin by emailing him at [email protected] or finding him on LinkedIn where he posts about current company announcements, as well as mentorship statements and other visionary thoughts. 
Next week, July 2, 2020, @DCSCInc and @SERVICECASTER will be hosting an informal chat on Summer Survival as we head into the July 4th holiday.  We hope you can join us!
The #USAMfgHour chat, held every Thursday from 2-3 PM Eastern is founded by @CVTPlastics @DCSCInc @witzshared and @SERVICECASTER.  Be sure to follow the official account for chat highlights, recaps, and information at @USAMfgHourChat and visit us on other platforms to keep in touch between chats.