#USAMfgHour Twitter Chat Recap for May 7, 2020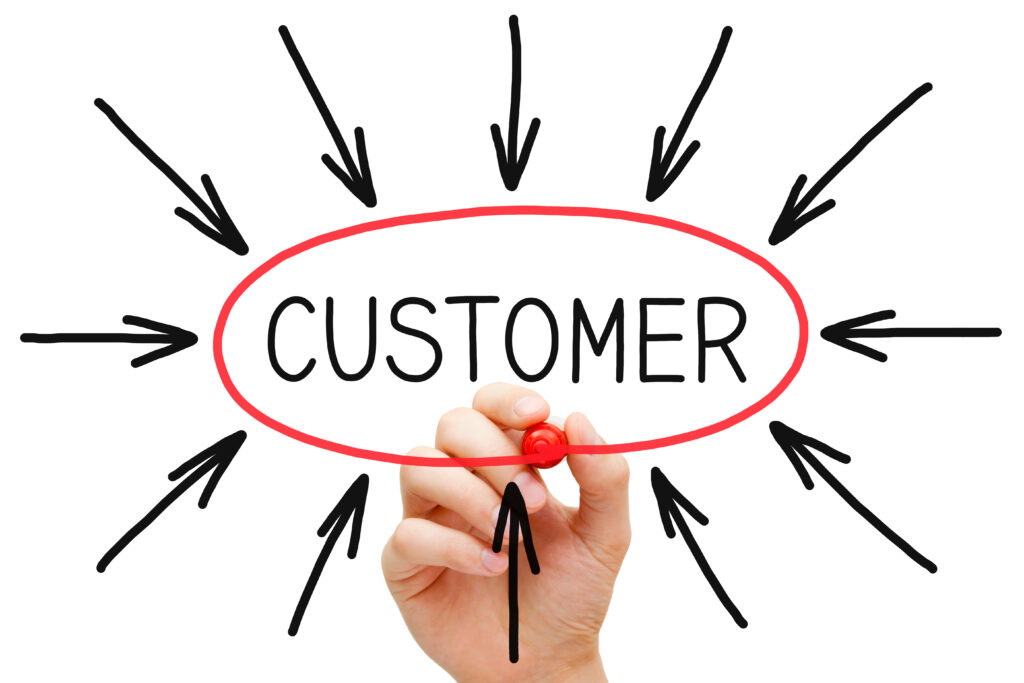 This week, one of our frequent participants, Christopher Nesbit (@NesbitMarketing), hosted a #USAMfgHour Twitter chat on customer-centric marketing for manufacturers.
After introductions, Christopher asked participants what they think customer-centric marketing is. While many of the participants thought it was marketing using segmented data about your customers, it actually involves marketing that simply puts the customer first by building reciprocity and trust with value rather than self-promotion prior to the customer purchasing products or services.
"Why is company-centric marketing not as effective as it used to be?", asked Christopher in the next question.  While a few participants took guesses centered around customers not wanting to be talked "at" by companies and oversaturation in the marketplace, most were eagerly awaiting Christopher's insight.  The reason company-centric marketing fails, Christopher said, is because marketing focused on company products and services in a self-promotional way sends the message to prospects that "it's all about us, you are just a sale," which has become a turn-off in today's environment where prospects receive countless ads and promotions a day via various channels.
However, customer-centric marketing is much more effective.  Why?  @envmtfilter said,  "Customers feel valued and feel like they are doing business with someone they trust and someone that understands their needs."  Other participants echoed that sentiment, stating that customer-centric marketing puts the focus on the customer.  When the focus is on the customer, then you're solving their problems and bringing them value, which makes them feel more connected to your business.  Christopher agreed, stating customer-centric marketing builds a reciprocity balance with the prospect.  People who receive tangible or intangible value from a company feel a subliminal need to reciprocate in some way (ideally in a sale).  Additionally, it establishes a connection, builds "like, know, trust" factor, and promotes expertise that customers will seek out when they need help.
What are some ways companies can pivot towards customer-centric marketing strategies? Since customer-centric marketing is all about adding value, companies should find something they can share that customers will find useful and actionable but also leave enough room for the company to fill in the gap with a product or service. @paul_kiesche suggested re-working messaging on marketing to address what the customer cares about and then educate, inform, and be helpful in your messaging and outreach. And, @MfrsNews said, "What's key is really having a good understanding of your audience and customer base. Who they are, what their needs are, their challenges etc. This is probably the first step in pivoting towards a customer-centric model."
Lastly, Christopher asked what things your company could be trying now that would work as a customer-centric marketing campaign? Re-thinking tweets, email campaigns, social posts, and other digital content is a great first step. Then you can eventually develop blogs, whitepapers, videos, podcasts, infographics, case studies, customer reviews, interviews, and other materials with a customer-centric focus once you start to gain momentum and have the resources you need.
Per Christopher, "By pivoting your marketing strategies to a customer-centric stance, you will build higher trust, attract more prospects/leads, and ultimately your leads and prospects will be better vetted/qualified." 
Learn more about this topic and other marketing topics of importance to manufacturers by following @NesbitMarketing on Twitter and visiting their website.  Next week, Shannon Simpson, Digital Marketing Strategist at DuraTech Industries (@DuraTech) will be hosting a chat all about promoting employee wellness. You won't want to miss it!
The #USAMfgHour chat is founded by @CVTPlastics @DCSCInc @witzshared and @SERVICECASTER. Be sure to follow the official account for chat highlights, recaps, and information at @USAMfgHourChat and visit us on other platforms to keep in touch between chats.